To my dear loyal subject Rarity. What is a world without balance? A night without day, a yin without yang, a diamond without luster. I can take away the heat, but to balance it out, you must take away something cold. I will reduce the temperature by one degree for every quart of ice cream you consume in the next 24 hours. No outside help allowed. Pretend that one of your designs was rejected by Fancypants - I believe that is conducive to the task at hand. Signed, Princess Tr- er, Celestia
?
Rarity examined the letter. It didn't seem like something that Celestia would write. She tucked the letter away to have Twilight take a look at later.


"Wait a second. Princess Tr-?"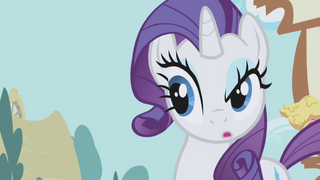 "There's only one pony I know who would call herself a princess whose name starts like that."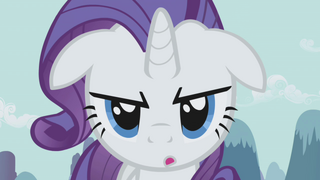 "Trixie."